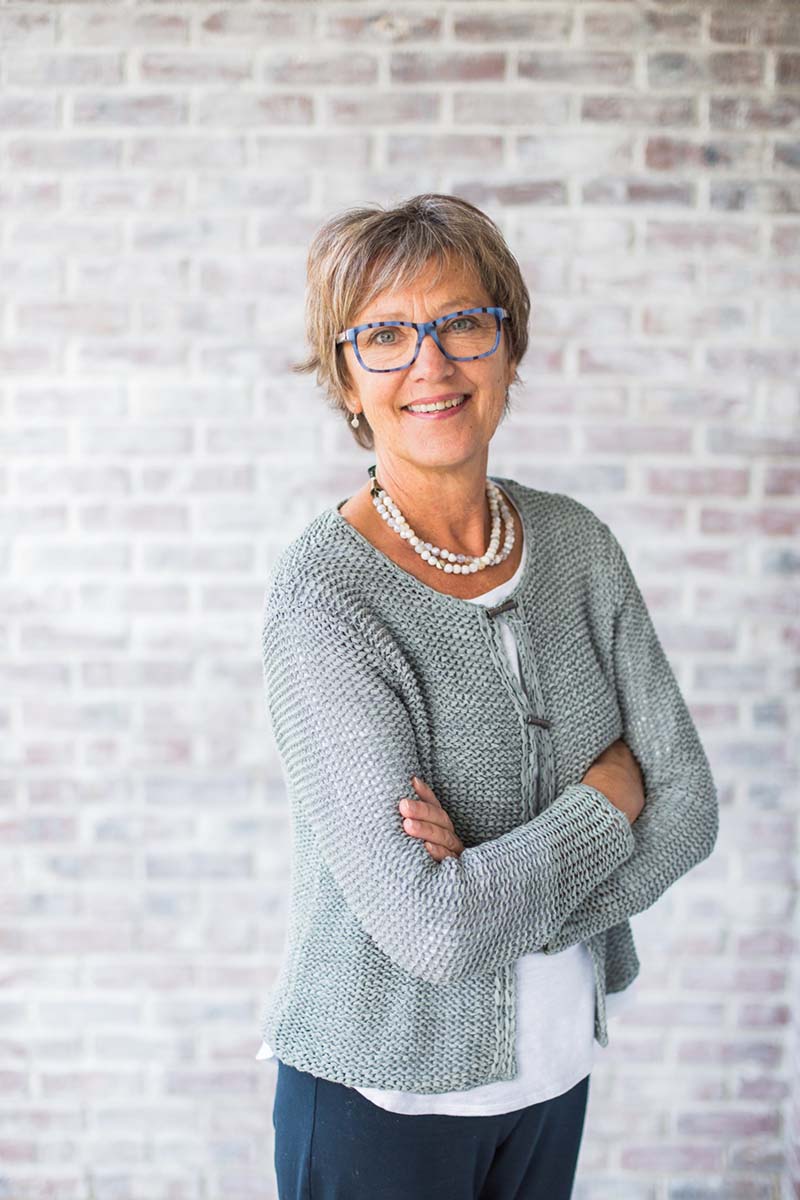 Working with cold wax and oils is a journey rich in texture and complexity. Every day I have the pleasure of exploring new effects of layering, new feelings of comfort and new surprises that culminate in loving little memories of my life near the Gulf of Mexico.
After laying on a priming medium, I mix cold wax medium with oil paints and begin the journey, not really knowing what is at the end of the road. I combine the medium, which is beeswax and solvent, with oil paints at varying ratios, at varying degrees of dryness, with a variety of implements to achieve texture through layers, always ready for magic. The first few layers create the base, with the next few usually revealing a path, but I never really know where I'm going until I get there.
It was difficult at first to let go and allow freedom to enter the painting. I often relate my painting style to life itself, remembering that it's OK to make mistakes as long as you learn from them and move forward. I find that the most remarkable results happen, in art and in life, when you trust in your spirit and accept everything as being exactly where you are supposed to be at that moment.
Other experiences that have led me to this moment include life as a U.S. Navy photojournalist, hospital marketing director, stay-at-home mother of three sons, portrait photographer and retail merchandiser. I was born and raised in a small town in New Jersey and moved to Santa Rosa Beach in 2000 after temporary stints in Japan, California, Oregon, Texas, Wisconsin and Indiana. I credit my love of nature not only to living on the Emerald Coast but also travelling to 17 national parks, thus far.
And the journey continues . . .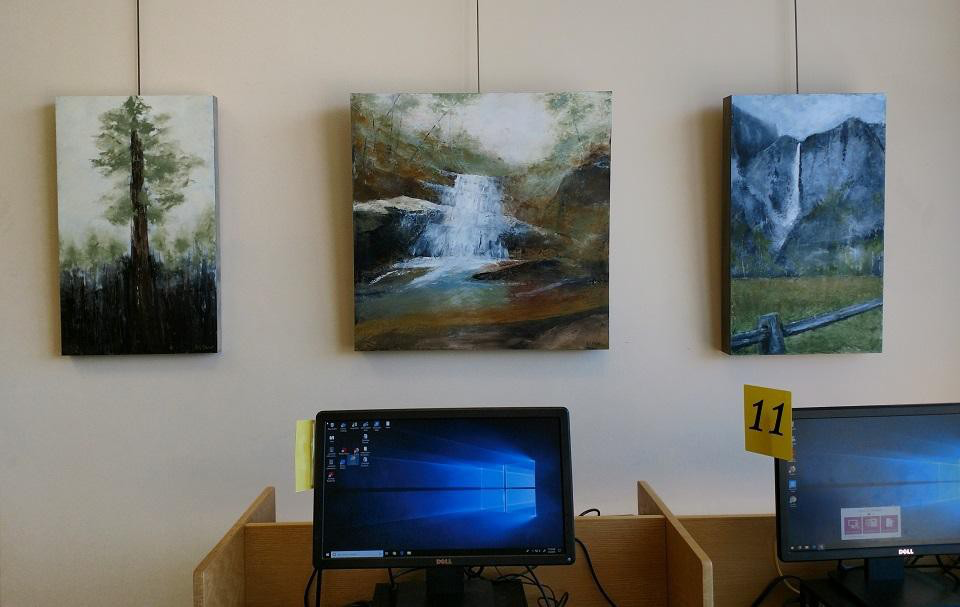 Painter has visited nearly 17 national parks, which have inspired her work
My local library sits adjacent to a small parking lot, partially shaded by pine trees, on a spit of land stretching between the Choctawhatchee Bay to the north and the Gulf of Mexico to the south. Like any library, staff at the South Walton Coastal Branch seek to be a window to the world, curating information from books, movies, music, and more.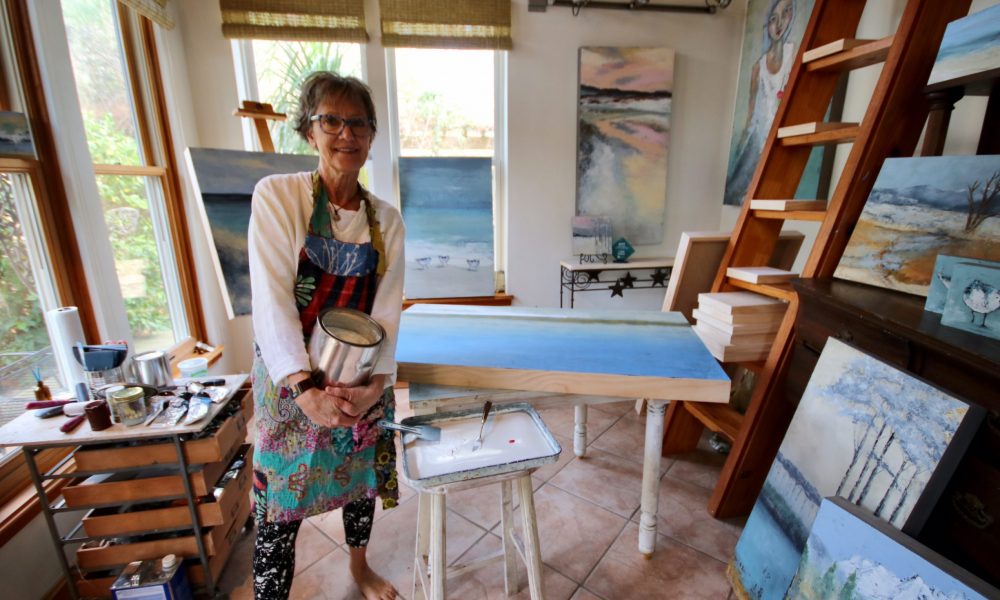 Today we'd like to introduce you to Lori Drew.
Lori, we'd love to hear your story and how you got to where you are today both personally and as an artist. When I think back on my whole life, I see a creative soul, happiest in natural surroundings, comforted in knowing God's mercy and love. I am proud to say I served four years of active duty as a Navy photographer and had a successful career as a hospital public relations director, which I gladly gave up to be a stay-at-home mom to three wonderful sons while operating a portrait photography business. That's the gist of it, with the details left out to keep this walk from turning into a backcountry hike.
Recent Accomplishments
2017 South Walton Mixed Media Artist of the Year
Lori Drew was selected by the Tourist Development Council as part of the community recognition program that helps to promote the outstanding arts culture of Walton County on Northwest Florida's Gulf Coast.
The Henderson Artist Project
After a long and rigorous selection process, 13 local artists were chosen to create custom pieces, specifically for The Henderson Beach Resort in Destin. Each piece has been thoughtfully placed throughout the resort to add both beauty and ambiance. The result is a stunning coastal resort with an inspired sense of place. You can see
Lori Drew's 28 pieces in the main lobby's restrooms. https://www.hendersonbeachresort.com/play/artist-project#lori-drew
Lowkylzart
Lori Drew began this community project in 2014 as a way to bring local artists, charities and businesses together. Her goal is to give seasoned and emerging artists increased exposure and encouragement through pop-up galleries. Businesses benefit from the enhanced environment, and local charities benefit from receiving a percentage of all art sales. https://www.facebook.com/Lowkylzart-827621127326107/
Artist of 30A
One of 36 artists featured on the Artists of 30A website, creating an artistic presence along scenic Hwy 30A in South Walton and historic Point Washington. http://artistsof30a.com/lori-drew/